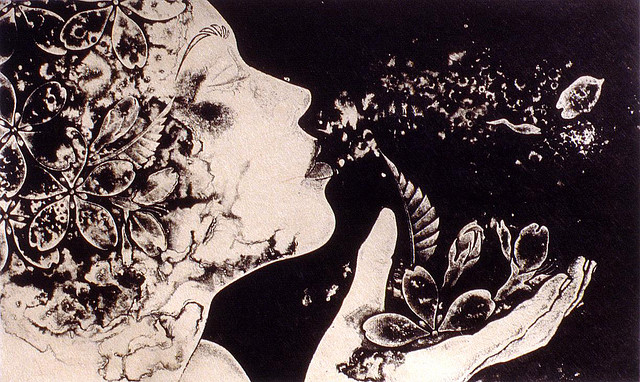 the Cherry Orchard
technique: lithograph / base material: gampi-washi (backed with kozo-washi)
image size: w 270 x h 165 mm (10.6 x 6.5 in) / paper size: 420 x 297 mm - A3 (16.5 x 11.7 in)
year: 2000
edition: limited to 5 sheets ( stock: 1 2 3 4 5 )
item number: CO00
Price: JPY 35,000
Shipping rates and handling charges is extra.
In addition to the price, you have to pay 5% at the consumption tax only on orders shipped within Japan. It will not be charged on shipments to overseas.
Design and Technique
Drew inspiration from Russian playwright Anton Chekhov's last play "The Cherry Orchard (Вишнëвый сад)".
The mixture of oil with sprayed water provides gentle undulations. The salt creates a peculiar pattern. The lines that scratched aluminum plate with needle allow getting beautiful halftone having transparency.
Exhibition and Contest
2th Minatomirai Art Exhibition in Yokohama 2004 - Japan
1th Minatomirai Art Exhibition in Yokohama 2003 - Japan