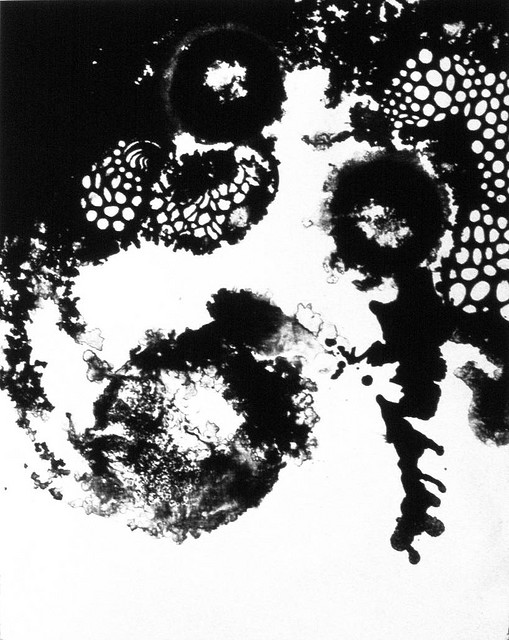 the Fat and Eyeball III
technique: lithograph / base material: art paper
image size: w 800 x h 1000 mm (31.5 x 39.4 in)
year: 2002
Not for Sale
Design and Technique
This series drew inspiration from the Eyeball, the Landolt C (standardized symbol used for testing vision), and something like Caul Fat (crépine): It expresses the optic nerve, cells, and also spiritual world linked from there. It looks like also the fruit of Lotus.
The mixture of oil with sprayed water provides gentle undulations. The salt creates a peculiar pattern. The lines that scratched aluminum plate with needle allow getting beautiful halftone having transparency.
Exhibition and Contest
Several National Exhibitions.